Mission Statement
It is the mission of the Swansboro Police Department to professionally serve our community with Respect, Fairness, Honesty, and Integrity. We are committed to working with the community to maintain and improve the quality of life for everyone and ensure that Swansboro is a place where people can work and raise a family within a safe and caring community.
Department Overview
Prevention and protection shall be a primary goal of all members of the Swansboro Police Department. The department is committed to providing the best public service through our community policing efforts, which is accomplished by our department developing partnerships with the citizens and businesses of our community. All employees will be held accountable to those we serve, each other, and any other public safety organizations we interact with. The Swansboro PD will strive to be role models in the community and leaders in our profession. The department currently consists of 13 full-time personnel and 4 reserve officers.
Meet The Police Chief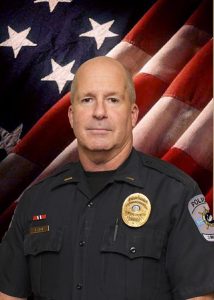 Chief Taylor began his law enforcement career with the Swansboro Police Department in 1995, and serving until 2000, rising to the rank of sergeant. Taylor returned to the Swansboro Police Department in 2010, where served as a patrol officer, sergeant, and lieutenant. Taylor was promoted to Chief of Police in July 2022. Taylor holds an Advanced Law Enforcement Certificate from the North Carolina Training and Standards Commission. He is a graduate of the International Association of Chiefs of Police Leadership in Police Organizations Institute and the FBI-LEEDA 64th Executive Leadership Institute.