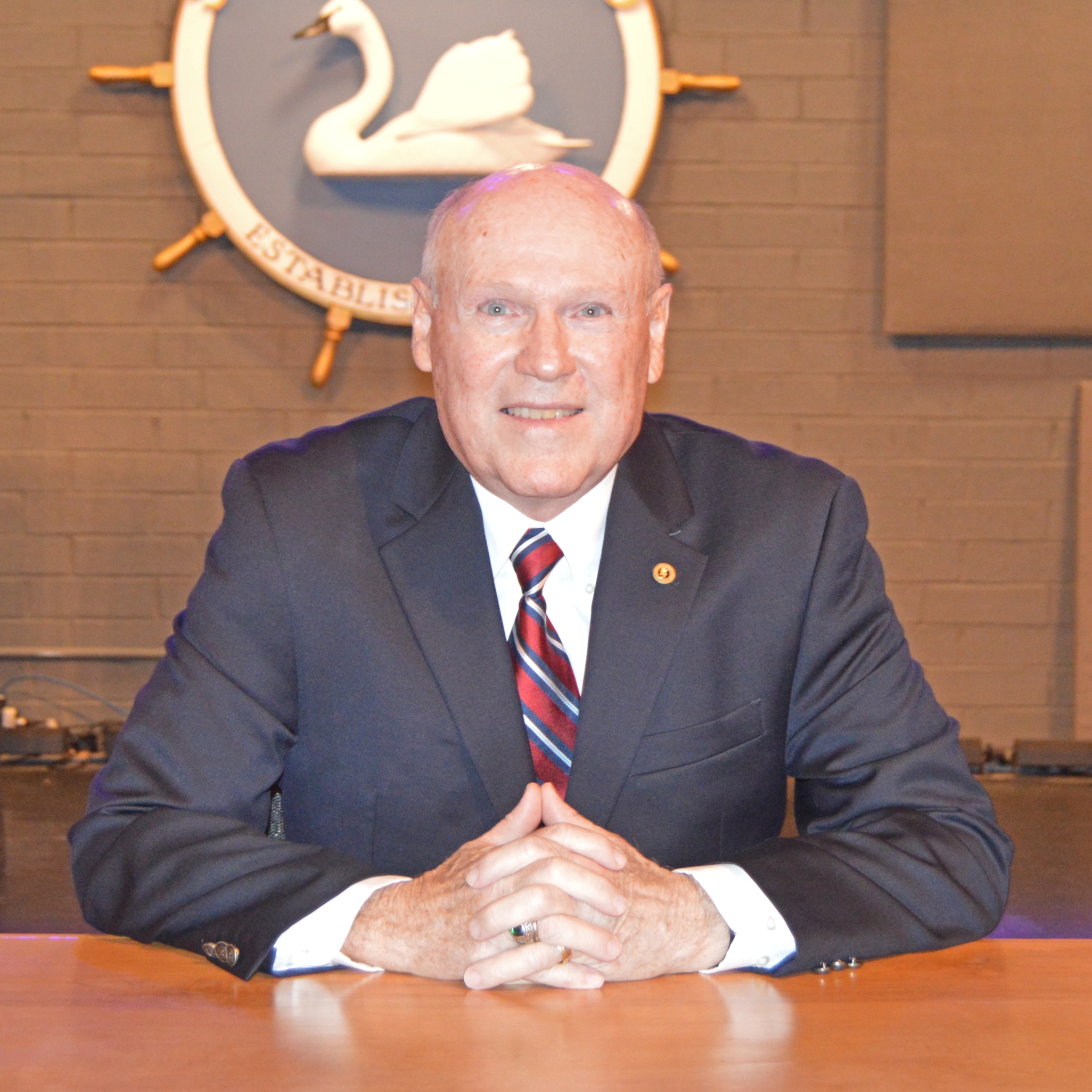 Email
Phone
Address
706 Hummingbird South
Swansboro, NC 28584
Position
Commissioner
Larry Philpott
Larry and his wife, Pam, moved to Swansboro from Fayetteville (NC) in 2008 and immediately fell in love with "The Friendly City by the Sea". They have four grown daughters: Brandy in Boston; Rachel and Rebecca in Fayetteville; and Shannon in Brookhaven Georgia. They have five grandsons. He enjoys being with family, playing golf, surf fishing, kayaking, reading and volunteering to support community projects and events.
Born in Martinsville, Virginia; Larry grew up in Norfolk, Virginia. He is a graduate of Methodist University in Fayetteville where he received a bachelor's degree in history and a major concentration in health, physical education and recreation which lead to a 32-year career as a parks and recreation administrator. He is retired.
Larry is a past member of Swansboro's Parks and Recreation Advisory Board, Planning and Zoning Board and Tourism Development Authority. Residing for more than 35 years in Cumberland County (NC), he served on the County's Juvenile Crime Prevention Council; on Methodist University's Alumni Board of Directors and was a member of the University's Board of Visitors. He has been a member of the NC Recreation and Parks Association (NCRPA) for more than 40 years. In 2005, Larry received the organization's Meritorious Service Award given for "long-term tenure of faithful and accomplished service to the field of recreation and parks in a local setting".
Larry states, "We continue to see steady growth in Swansboro and the surrounding area. Working with the mayor and fellow commissioners, I will endeavor to follow Swansboro's Land Use Plan intended to guide growth in a way that strengthens its local economy while protecting its natural resources and historic seaside character."