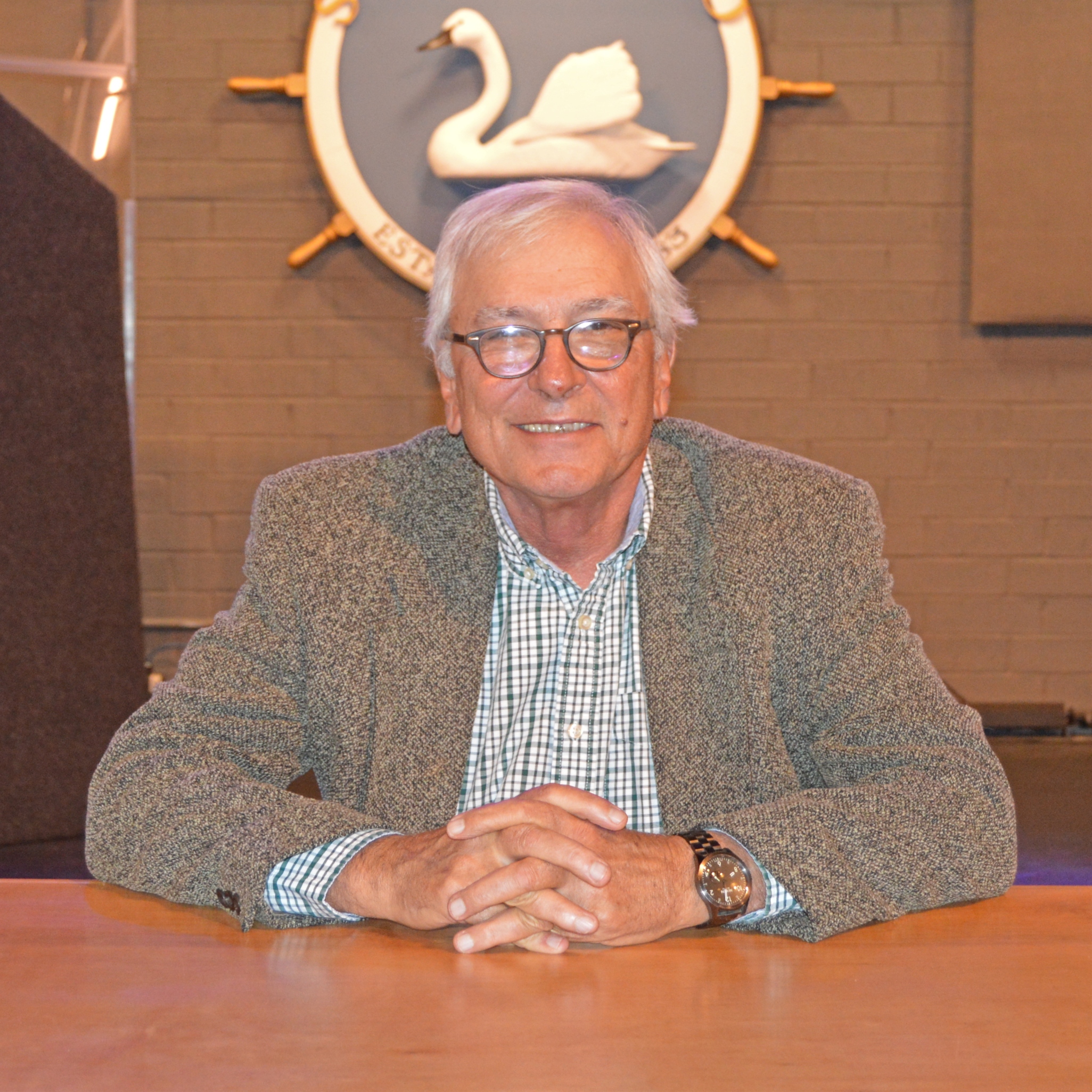 Email
Phone
Address
270 River Reach Drive
Swansboro, NC 28584
Position
Mayor Pro Tem
Frank Tursi
Frank Tursi has been a journalist for almost 35 years. He spent the first three decades as a newspaper reporter and editor and the last few years as the founding editor of an award-winning news service that covers environmental and conservation issues along the N.C. coast.
Frank and his wife, Doris, moved to Swansboro in 2002 when Frank joined the N.C. Coastal Federation as its Cape Lookout Coastkeeper. For 10 years, he was a fulltime advocate for the protection of natural resources along the central N.C. coast. In that role, Frank worked with people and local governments to identify and solve environmental problems.
Before joining the federation, Frank was a newspaper journalist for almost 30 years, the last 23 at theWinston-Salem Journal where he was the environmental and special-projects reporter. He has won numerous state and national writing awards for his environmental journalism. The state chapter of the Sierra Club gave Frank a lifetime achievement award in 2002 for his environmental reporting.
An avid amateur historian, Frank also has written many articles on Civil War history and the history of North Carolina. His first book, Winston-Salem: A History was published in 1994 and is still the definitive history of that city. His book on the Journal's history was published for the newspaper's centennial in 1996. Frank and two other Journal reporters spent 18 months researching the history of Winston-Salem's major corporate benefactor, R.J. Reynolds Tobacco Co., and the lead role it played in the tobacco industry's decades-long conspiracy to hide the health effects of cigarette smoking. Their work was published as a two-month series in the Journal in 1998 and was compiled into a book the following year.
Frank's books have won the History Book Award from the N.C. Society of Professional Historians and the Special Commendation Medal of the Society for State and Local History.
In 2012, Frank started Coastal Review Online, a digital news service, for the Coastal Federation. He retired in 2017.
His wife, Doris, was a teacher for more than 30 years. She taught kindergarten at Queen's Creek Elementary School and was a three-time county Teacher of the Year. Doris retired in 2018.
Their daughter, Diana, is also a teacher and is enrolled at the University of North Carolina at Chapel Hill where she is studying for a doctorate in education.
Frank is an avid kayak fishermen, a model boat builder and a beekeeper.